JAMCO Corporation received an Airbus Supplier Support Rating Award for 2015 from Airbus at the Aircraft Interiors Expo 2016, April 5-7, 2016 in Hamburg, Germany.
JAMCO Corporation, whom supplies galleys and galley inserts for Airbus aircrafts, was 6th out of the 25 BFE(1) suppliers selected for the Supplier Support Rating Award by Airbus. This award is in recognition of their ability to provide continuously reliable equipment and associated technical support, customer support, and for making notable contributions to improving customer satisfaction in 2015. JAMCO's ranking was 3rd among suppliers overall and 2nd among monument suppliers.
Genevieve Laurens-Chassagne, Airbus' Head of Supplier Support Management & Customer Services, presented the award to Harutoshi Okita, JAMCO's CEO, who was in attendance at the ceremony.
As a supplier of aircraft cabin equipment that must meet the highest levels of safety and quality, JAMCO is dedicated to further improving customer satisfaction levels related to the supply of such products as the A350 ICE (Increased Cabin Efficiency) Rear Galley and associated technical support.
(1)Buyer Furnished Equipment
Items for installation in the cabin interior that are procured by airlines at the time a jetliner is purchased, and includes galleys, passenger seats, and in-flight entertainment systems.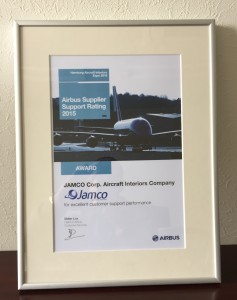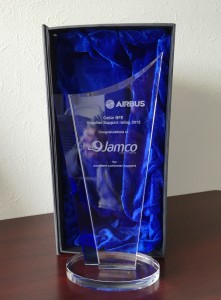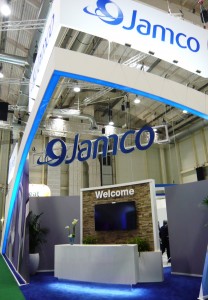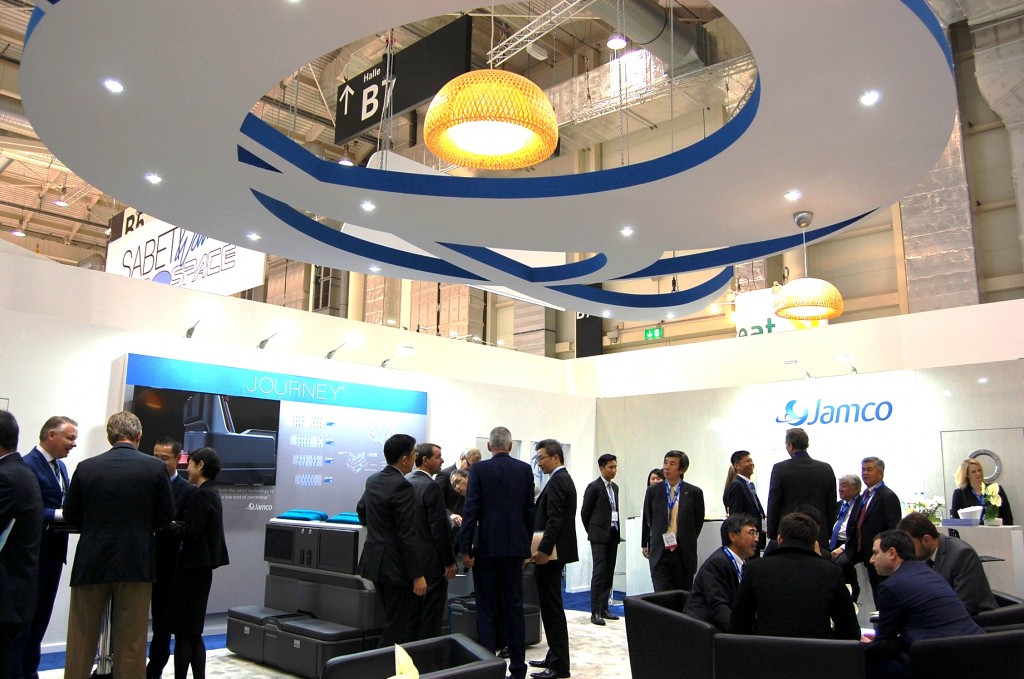 Many members of aircraft manufacturers and airlines visited the JAMCO Corporation booth during the Aircraft Interiors Expo 2016.