On December 14, Airbus delivered an A380 to Singapore Airlines with business class seats provided by JAMCO Corporation.
On that same day an arrival ceremony was held at Changi Airport in Singapore. Singapore Airlines' CEO, Airbus' COO, and the many others involved in the aircraft's delivery were in attendance.
The A380 delivered to Singapore Airlines features 78 of the business class seats that were developed, engineered, and manufactured by JAMCO. To reduce the weight of the seats and improve space usage, JAMCO used carbon fiber reinforced plastic (CFRP) and incorporated techniques to combine the seat base and back shell into a monocoque structure. The components of the back shell surround the seat, and are used for equipping LCD monitors, tray tables and other items. Originally these were separate components that had to be assembled together. This innovation allowed for increased under-seat storage, which is a unique characteristic for business class seats. Additionally, the double seats located in the middle of the cabin can be converted into double beds by lowering the partition between them.
To date JAMCO has supplied first and business class seats to Singapore Airlines on Boeing 777-200ER and 777-300ER, as well as on Airbus A350. JAMCO has also supplied the suites class seat consoles on Airbus A380. With the delivery of this new A380 the number of aircraft with JAMCO's seats has increased even more.
JAMCO also supplied the galleys, used by cabin attendants to provide food and drink to passengers, for the new A380. JAMCO will continue to develop and offer products that improve comfortable air travel.
In April 2017, JAMCO announced two types of premium class seats for the Boeing 787 Dreamliner family, and it will continue with its efforts to expand the sales of its aircraft seats.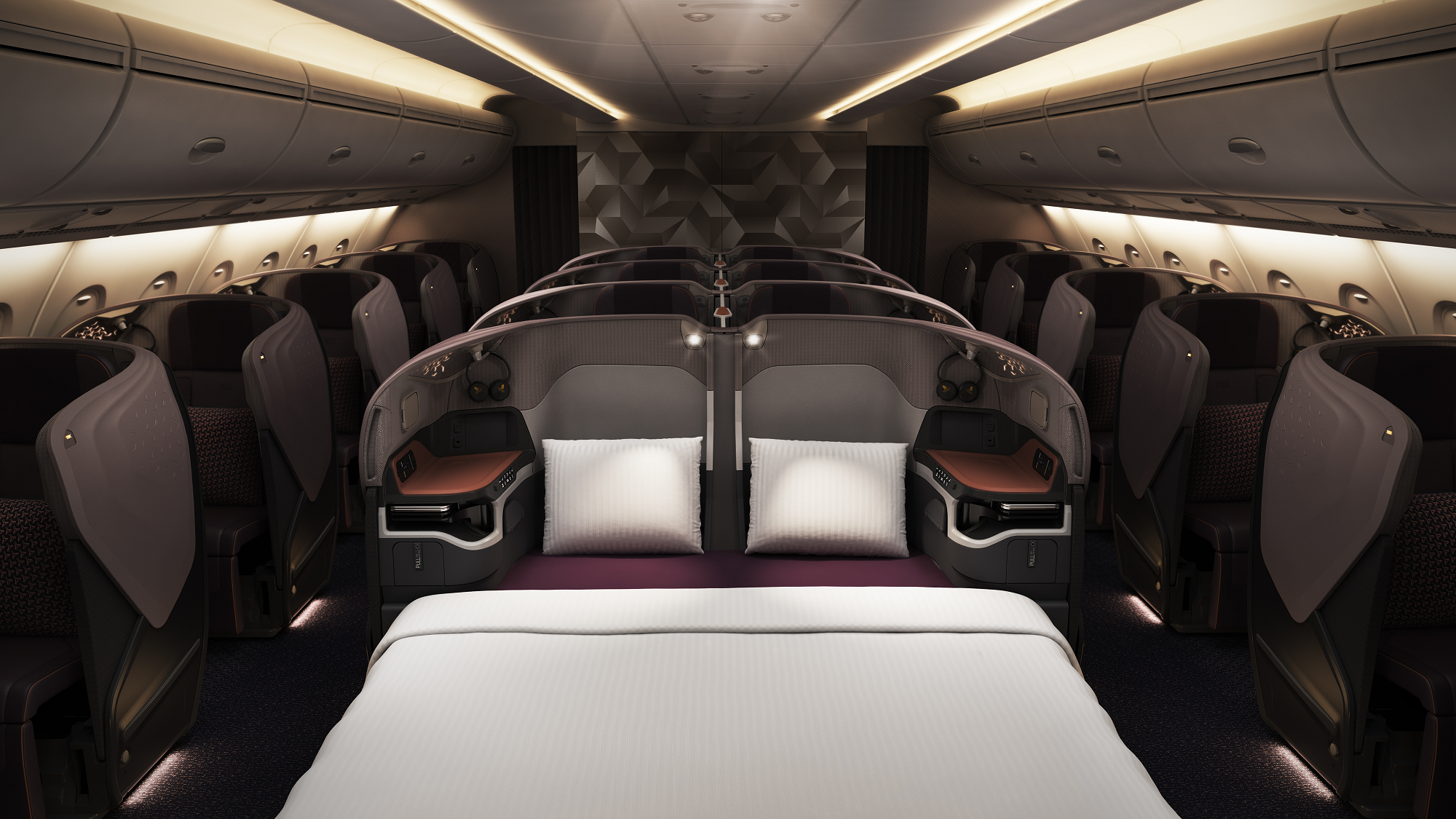 Singapore Airlines Airbus A380 Business Class Seat
(Photo provided by Singapore Airlines)