JAMCO Corporation is proud to announce its selection as a contractor for the New Energy and Industrial Technology Development Organization's (hereafter NEDO) Development of Technologies for Producing and Processing Next-generation Composite Materials and Lightweight Metals as Structural Elements (Phase Two) Project.
Dr. Yoshiteru Sato, NEDO's Executive Director, personally presented Toshihisa Kasuya, JAMCO's Director and Managing Executive Officer, with a letter regarding the Company's selection as a contractor at NEDO's Head Office in Kawasaki City, Kanagawa Prefecture on September 2.
The project aims to reduce both the energy consumption and CO2 emissions of aircraft through fuel efficiency improvements, while at the same time strengthening the international competitiveness of the Japanese aerospace industry.
By participating in this project JAMCO believes that it can make a significant contribution to the realization of a low-carbon society through fuel efficiency improvements made by further reducing the weight and cost of the honeycomb panels that are the main structural components of the Company's aircraft interior products. The research and development period for the project is scheduled to begin sometime during 2016, and conclude by the end of 2019.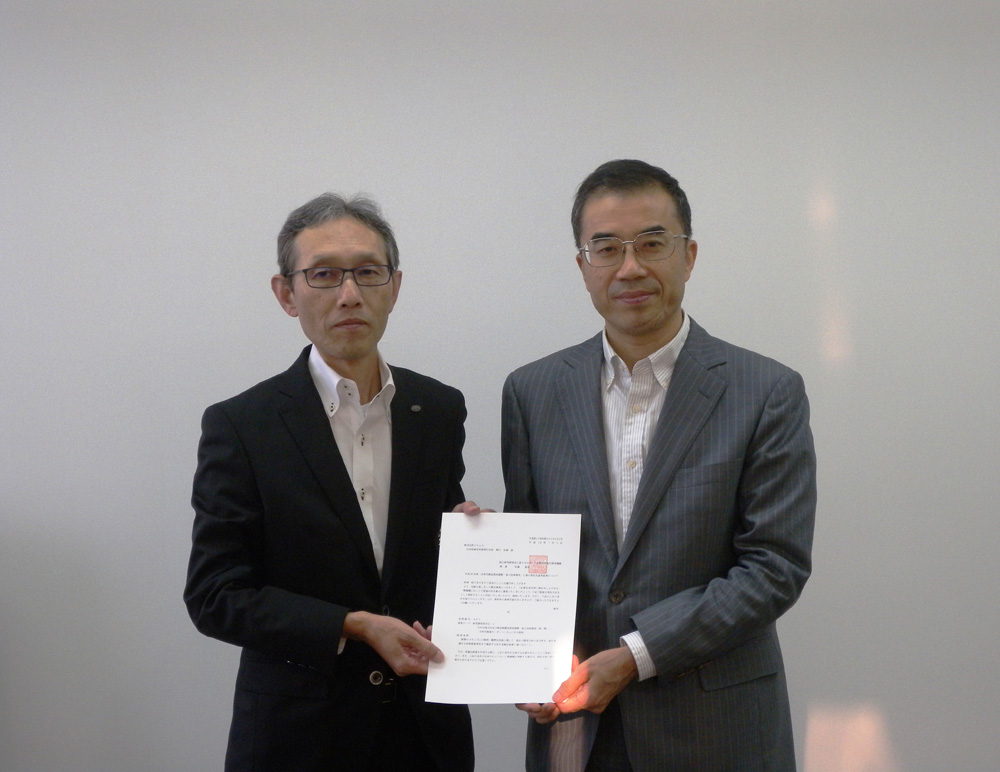 Toshihisa Kasuya, Director and Managing Executive Officer, JAMCO Corporation (left) and
Dr. Yoshiteru Sato, Executive Director, NEDO (right)