On March 25th a grand opening ceremony was held at the No. 2 Plant of Miyazaki JAMCO Corporation (Hightech Land Owaki Industrial Park, Tanocho, Miyazaki City), a consolidated subsidiary of JAMCO Corporation. In attendance were nearly 100 guests; among those welcomed were Miyazaki Prefecture Governor Shunji Kono, Miyazaki City Mayor Tadashi Tojiki, and members of multiple aircraft manufacturing companies, Japanese and international airlines, partner companies, as well as Hightech Land Owaki Industrial Park businesses.
JAMCO made its full-scale entry into the aircraft seat business in April 2014 and has since been involved in the development, design and manufacture of premium seats for installation in first and business-class cabins. The No. 2 Plant was acquired in August 2015 for the purpose of mass-assembling primary components of the seat (the back shell and console which surround a seat to equip LCD monitor and tray table).
In order to improve productivity, the No. 2 Plant is moving forward with the adoption of high tech features in production control as well as the introduction of automated guided vehicles (AGV) for carrying parts and tools. Another distinctive feature of the plant is the use of the latest in production equipment, including work platforms with integrated electric lifters to reduce the burden on mechanics and fatigue-reducing mats.
Going forward, JAMCO will continue to strengthen its production system in order to enable the No. 2 Plant to fulfill its role as JAMCO Group's "mother factory" for seat production in response to industry demand.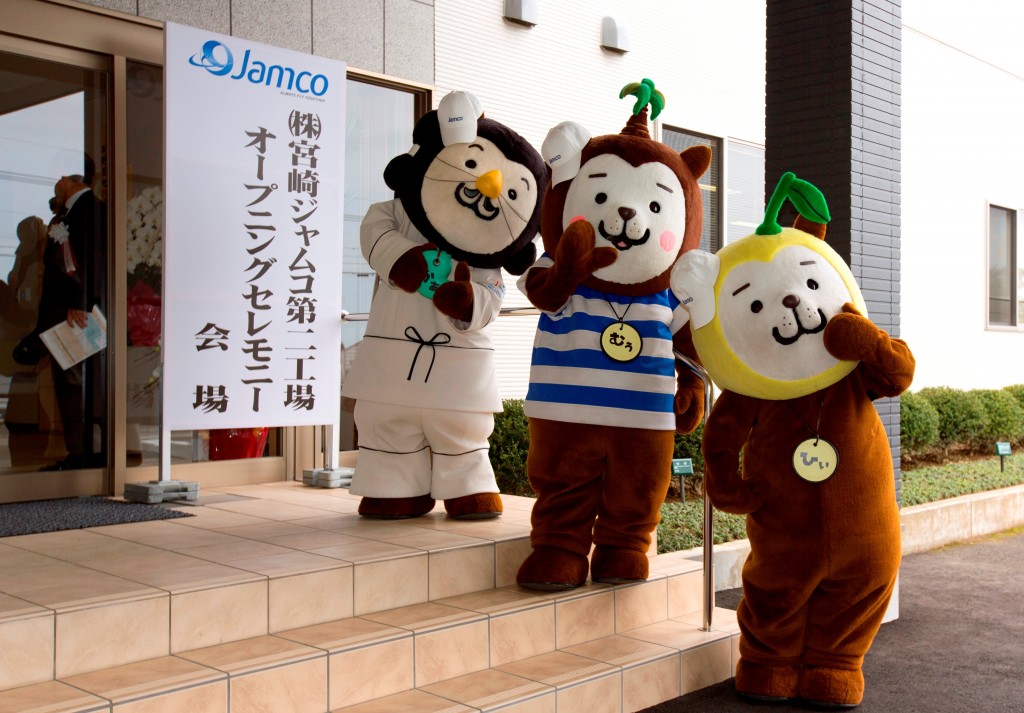 Even Miyazaki Prefecture's official mascot characters,
Miyazaki-ken, came to the ceremony to offer their support.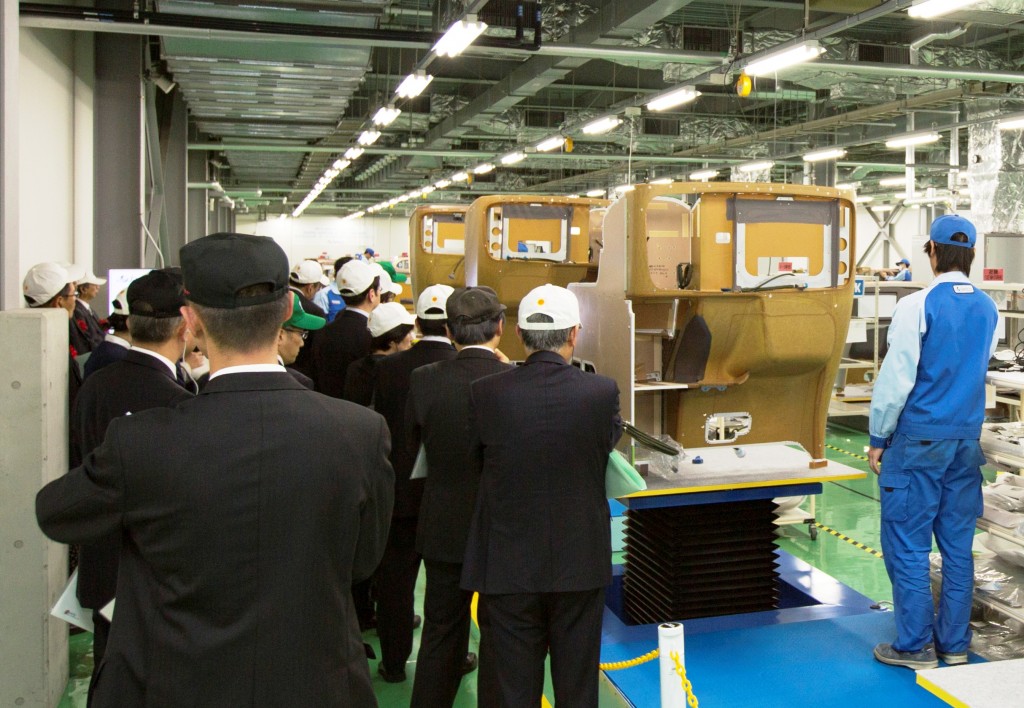 Guests taking a preview tour of the plant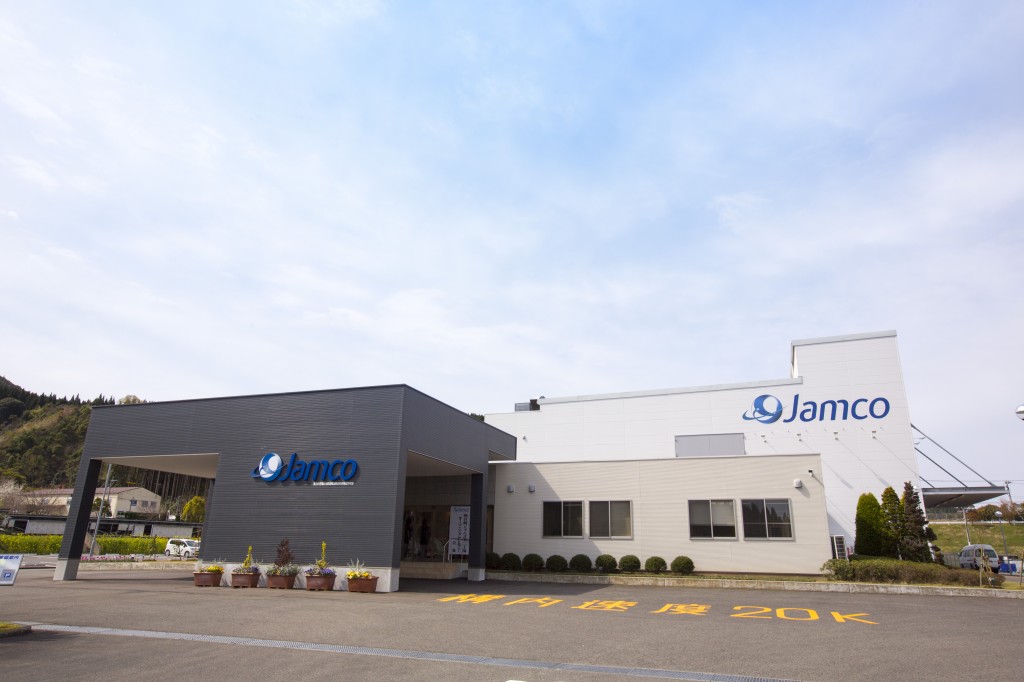 View of the No. 2 Plant from outside