JAMCO Corporation has publicly revealed Space X, its latest premium class seat project, in the magazine Aircraft Interiors International.
Space X is the latest in a series of concepts to be developed by JAMCO in collaboration with noted designer Satoshi Wada of SWdesign co.,ltd. It follows Lavatory X (a futuristic aircraft lavatory), which was announced in June of last year, and Galley X (a futuristic aircraft galley), which was unveiled to the public at Aircraft Interiors Expo 2016 in Hamburg, Germany in April of this year.
Space X, which is comprised of the New First Class Seat and New Business Class Seat concepts, expresses a private space that is both safe and comfortable in a variety of situations, including in-flight meal service and movie viewing. A unique feature of the New Business Class Seat is that it allows direct aisle access even from center seats.
With regard to components and construction, Space X works to reduce manufacturing costs and improve maintainability through a modular design and the use of shared components, while also reducing weight through the adoption of leading-edge materials and simple mechanisms. One major feature of Space X is that its seats can be installed in any wide-body aircraft regardless of the manufacturer or model.
JAMCO continues to propose innovative concepts and functions that lead to novel aircraft cabins.
Space X: New First Class Seat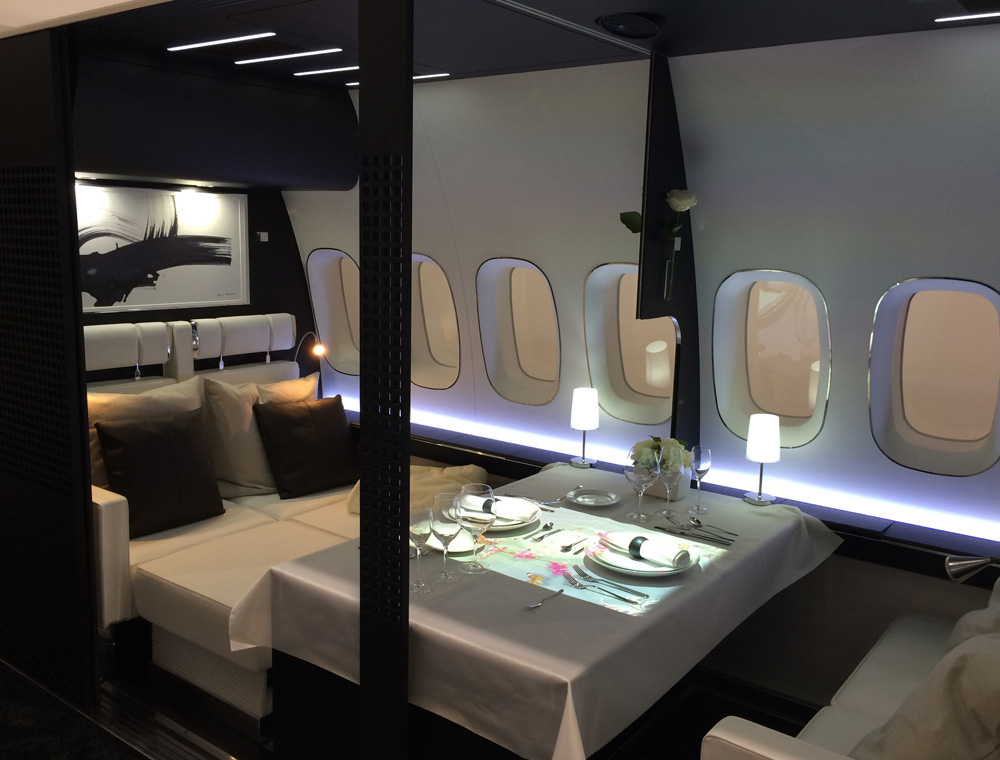 The seats can be modified for use as a dining space or as double beds to match the situation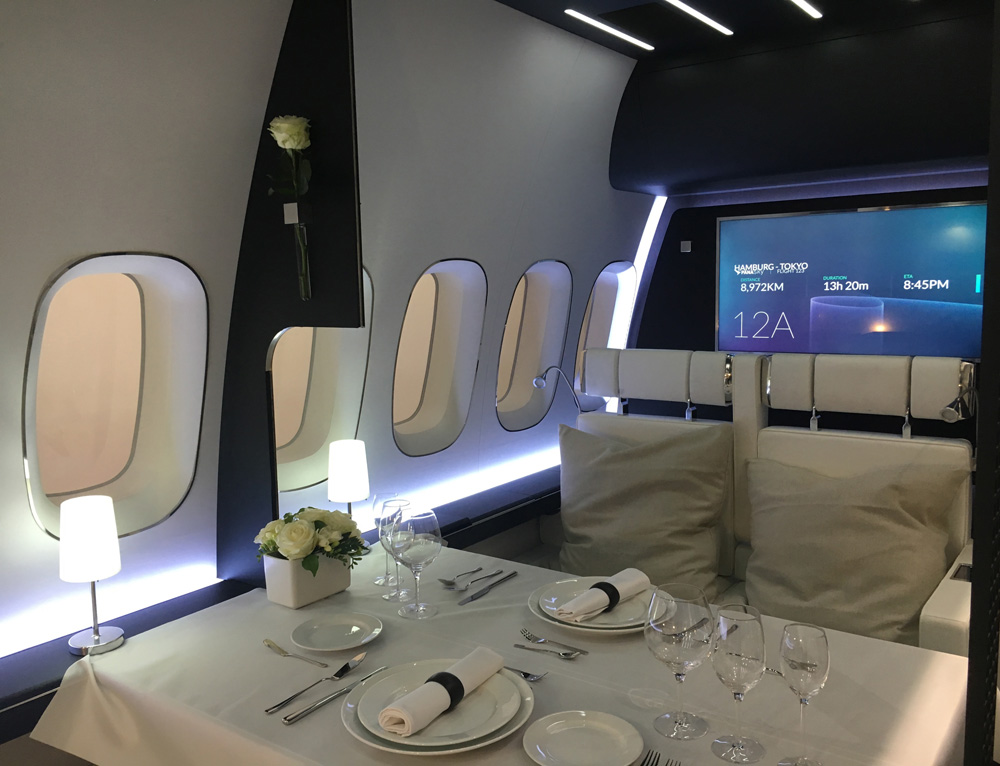 Space X: New Business Class Seat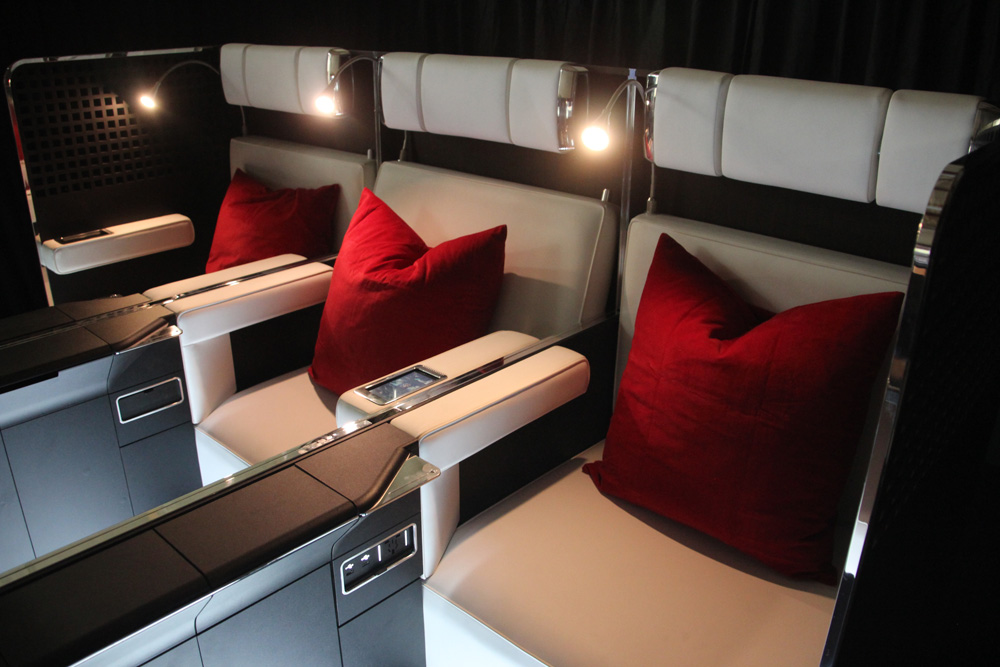 Simple and elegant design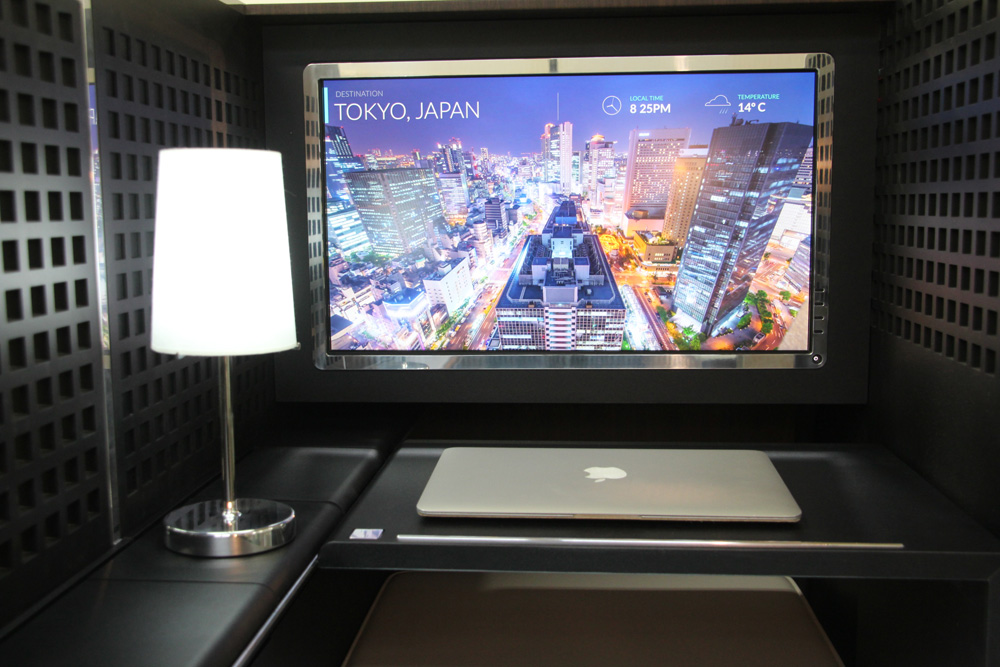 Aircraft Interiors International magazine: