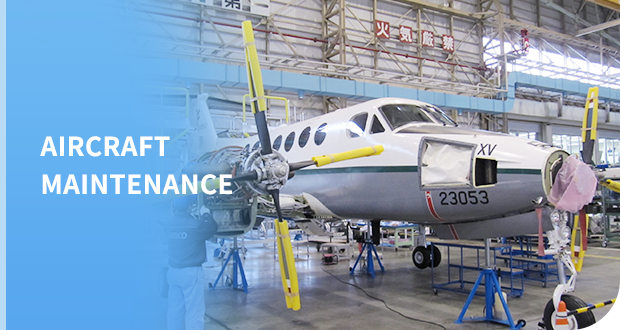 JAMCO has built up a reputation as Japan's leading independent aircraft maintenance company for over 60 years, during which it has applied its technical know-how in a wide range of projects, including the manufacturing of Itochu N-62 Eaglet light plane.
Competitive Advantages of JAMCO's Aircraft Maintenance Business
Maintenance and Technical Partnerships with Aircraft Manufacturers
Maintenance and Technical Partnerships with Aircraft Component Manufacturers
Certified and Qualified to Provide Advanced Aircraft Maintenance to Ensure Safe Aircraft Operation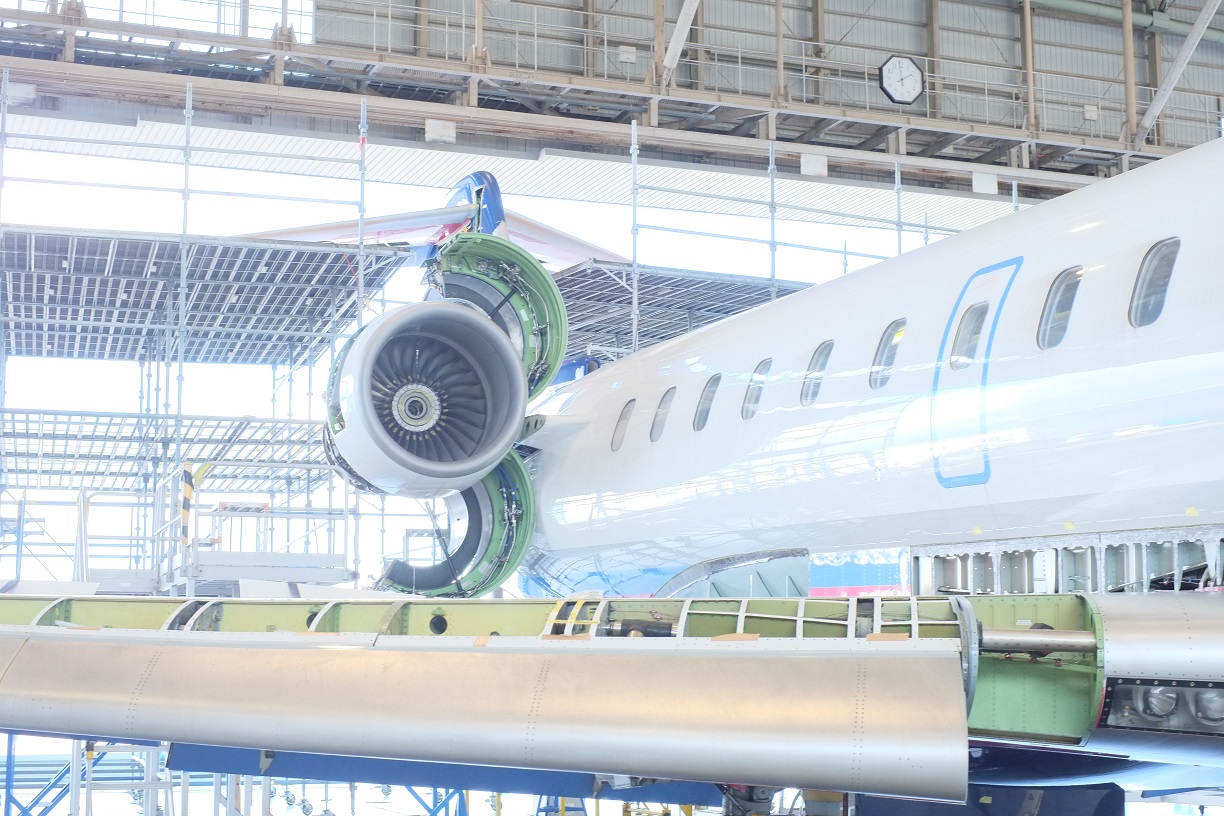 JAMCO secures the safety of every flight with experienced maintenance staff and fully prepared facilities and equipment. Its services are strongly supported by technical partnership with aircraft manufactures and the manufacturer of aviation components all over the world.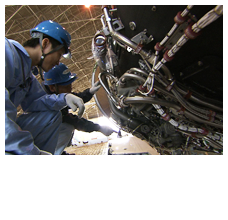 In recent years, technical partnerships among suppliers have become essential in the aircraft industry, since progress in technological developments are leading to higher quality every year and increasingly more advanced products. Therefore, JAMCO's engineers are promoting innovative new ideas for ensuring safety and reliability while working together with numerous other suppliers to make products for the aircraft of tomorrow.
JAMCO has obtained various certifications that qualify it to perform aircraft maintenance. As proud members of JAMCO's approved organizations, its expert engineers and qualified employees provide total flight safety and quality assurance to every customer.
The History of JAMCO's Aircraft Maintenance Business
Founded as C. Itoh Aircraft Maintenance and Engineering Co., Ltd., in 1955, JAMCO has been continuously engaged in the maintenance and modification of aircraft up to the present, and its Aircraft Maintenance Center that has inherited this legacy.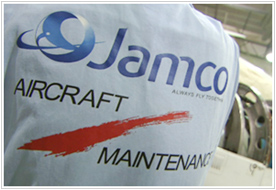 Service bases
JAMCO's maintenance network works closely with aviation centers across Japan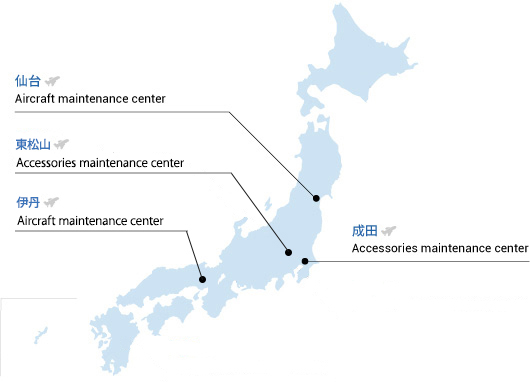 JAMCO's maintenance facilities are based near major domestic airports.
JAMCO engages in aircraft maintenance in Sendai and Itami for medium- and small-sized aircrafts owned by the Civil Aviation College, Japan Coast Guard, Ministry of Defense, and individual airlines. It also handles maintenance, alterations, and other operations for regional jets in these locations.
In Narita, Haneda and Higashimatsuyama, it conducts repairs and overhauls of aircraft accessories and equipment.