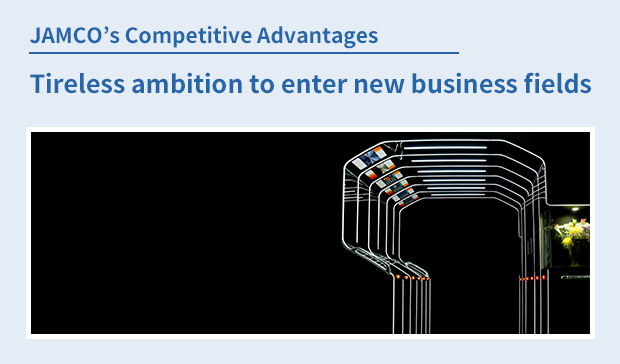 Applying advanced new technologies
Manufacturing components using the latest technologies
In addition to galleys and lavatories, JAMCO manufactures a wide array of precision aircraft equipment using special process technologies that it has refined over many years, including welding, heat treatment, brazing, and non-destructive inspections (NDI). Moreover, JAMCO is accredited by Nadcap, an international accreditation program for special processes, and has acquired JIS Q 9100 certification, a quality management system required in Japan by aerospace industry manufacturers. Accordingly, the company has adopted a strict quality assurance system and is carrying out exceptionally safe and dependable manufacturing operations.
Heat exchangers
Heat exchangers are core components of air conditioning systems installed in aircraft. Due to their highly complicated structures, heat exchangers require an especially advanced level of manufacturing, including NDI, precision welding and machining, and brazing using vacuum furnaces and dip baths.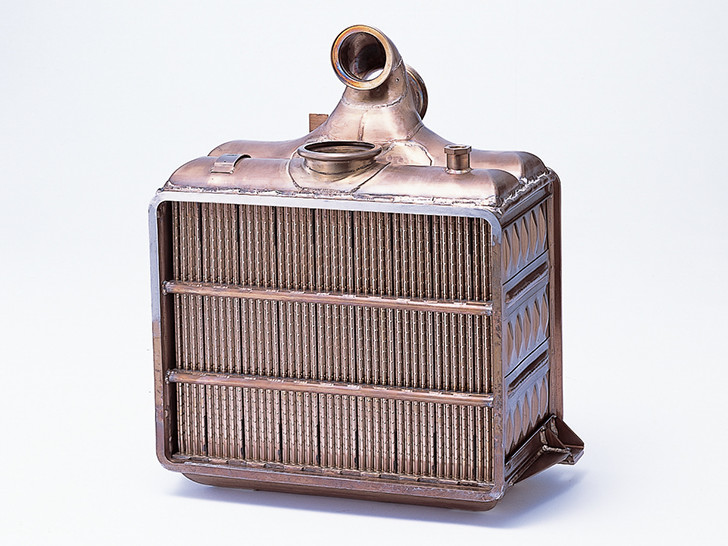 Advanced Pultrusion (ADP) products
ADP is JAMCO's originally developed and patented continuous molding process for carbon-fiber reinforced-plastic (CFRP). JAMCO has successfully applied the process in many products, including second floor structural members for the Airbus A380, for which the company is the sole supplier.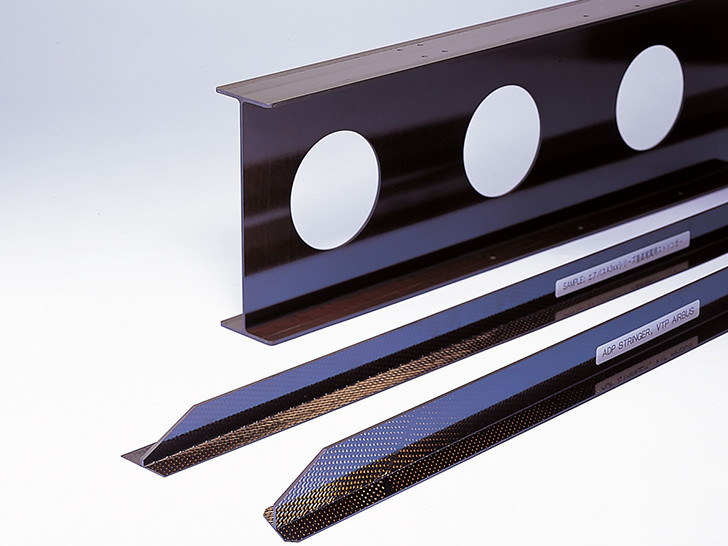 Entering new markets
Aiming for further growth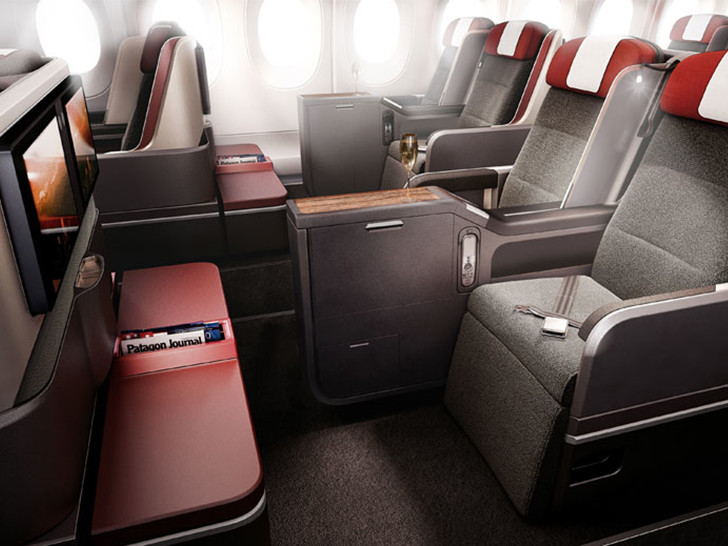 Unsatisfied with its current market position, JAMCO drew on the manufacturing technologies and expertise it had gained through developing galleys and lavatories, applied it to the development and production of aircraft seats, and established those operations as a new business pillar. JAMCO is striving for even more business growth by leveraging synergies with its existing production of aircraft interior components, bolstering its supply chain, and making further improvements to product quality while cutting costs and shortening lead times.
Venture
Featuring a unique seat configuration, Venture seats allow a relatively higher number of seats in an aircraft while also ensuring more personal space for passengers, as well as sufficient room for carry-on luggage.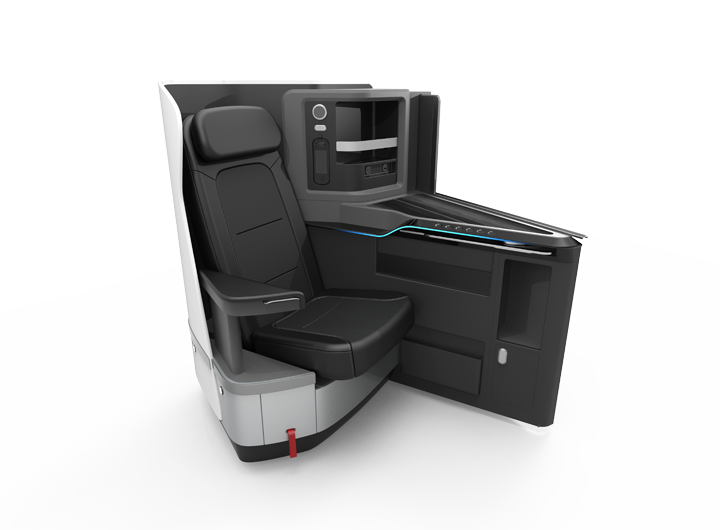 Innovating with all-new designs
Going beyond comfort
Redefining conventional ideas of aircraft interiors, JAMCO is devising innovative concepts and functions of interior design to create all-new types of passenger cabins.
"Space X" Integrating the functions of first class and business class seats, Space X offers passengers a comfortable and secure private space that can be used in various ways, such as for dining services and watching movies. These business class seats allow passengers to go directly in and out of the aisle, even from center seats.


"Galley X" Galley X enables floor space to be reduced without modifying the amount of storage space in the galley. With touch panel controllers and cart lifters that allow space for passengers, this galley unit features a simple, functional, and beautiful design for enabling innovative aircraft hospitality services.


"Lavatory X" Combining a refined design and new technologies, including touchless appliances and motion sensors, Lavatory X features a clean, unique, and functional interior unlike any other, making it the perfect lavatory for newly designed aircraft of the future.