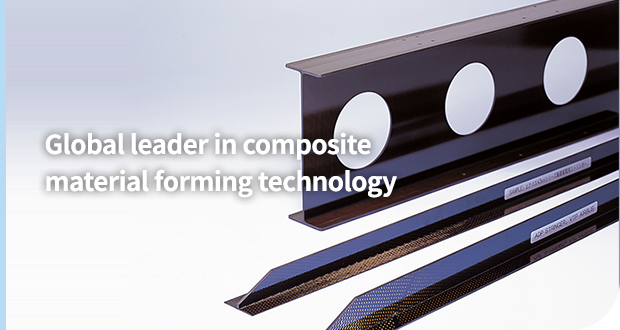 Building a strong reputation for high-quality, high-strength products and automation engineering
ADP is JAMCO's patented process for manufacturing carbon-fiber reinforced plastic (CFRP) profiles using prepregs. Recognizing that the use of CFRP for aircraft is projected to increase in the future, JAMCO is stepping up its research and development of ADP, and has begun operations of a new factory to manufacture products using this process.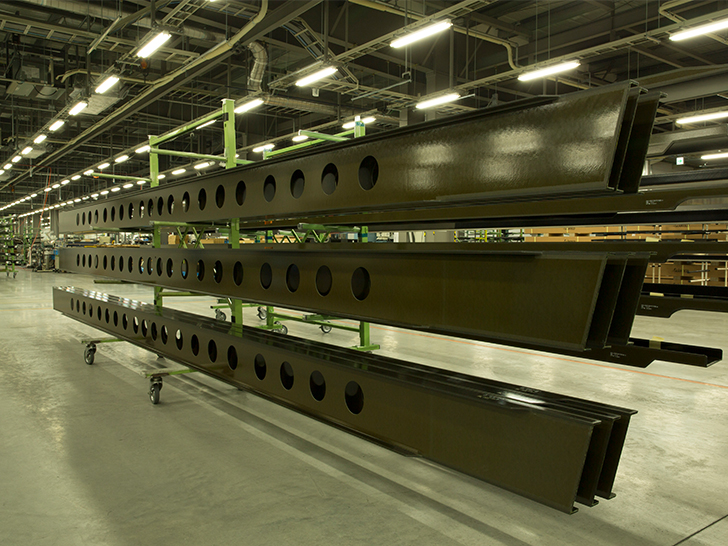 Product information
JAMCO uses its ADP process to manufacture structural parts for vertical tails, specifically stringers and stiffeners, supplied to Airbus aircraft (except the A350 model), and upper deck floor beams for the Airbus A380, of which it has been the sole supplier since 2003.
CFRP structural parts for the vertical tails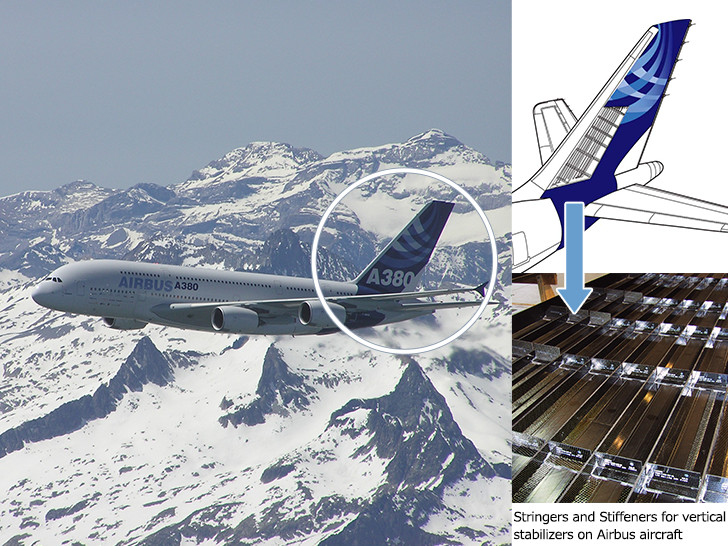 CFRP upper deck floor beams for the Airbus A380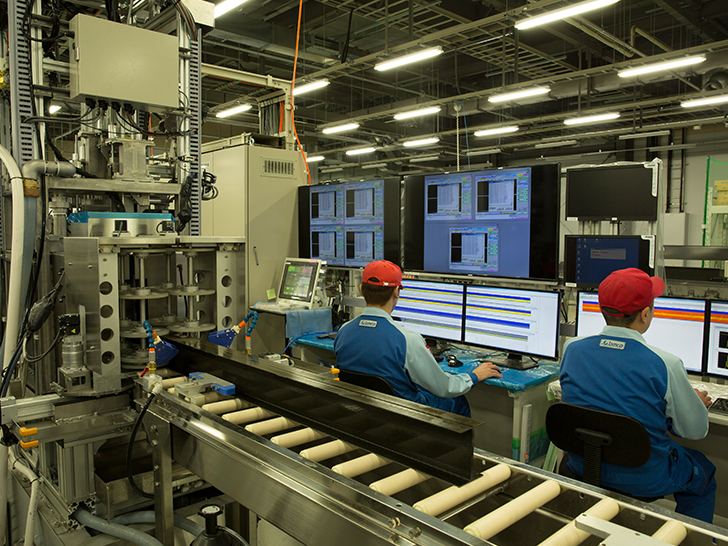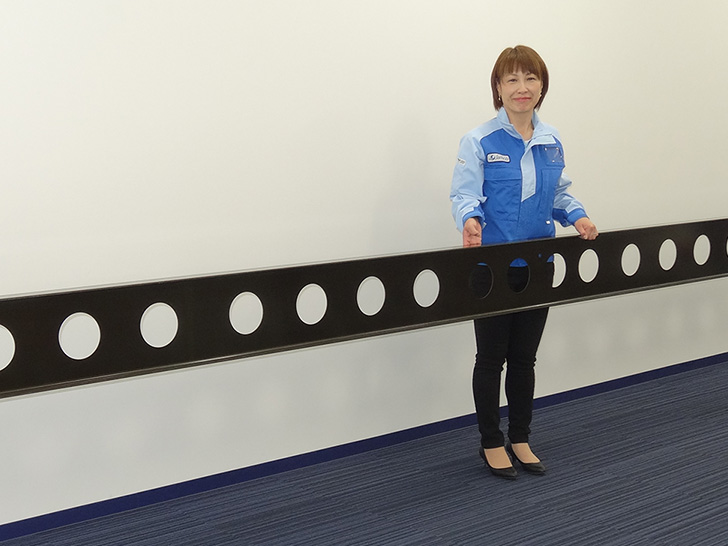 JAMCO applies its ADP to manufacture various other aircraft components, including the following:
Floor cross beams, and reinforcement parts for wing boxes and vertical and horizontal tails, which have various cross-sectional shapes (H, I, L, T, Z, hat, etc.)
Laminated curved beams
Continuously cured honeycomb panels
JAMCO is also able to supply integrated components.