JAMCO operates four business divisions, namely Aircraft Interiors Manufacturing, Aircraft Seats Manufacturing, Aircraft Components Manufacturing and Aircraft Maintenance.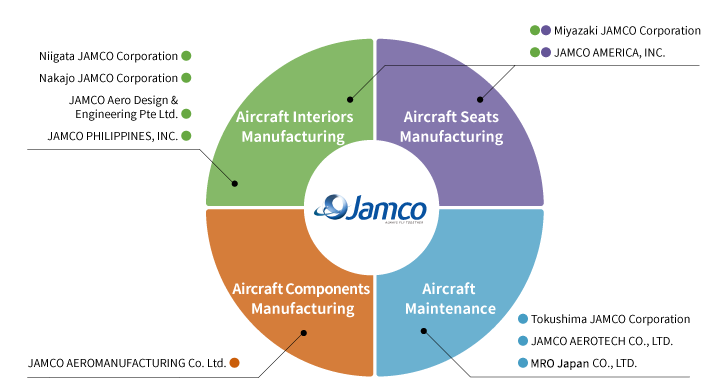 Aircraft Interiors Manufacturing
In the area of galleys and lavatories JAMCO, as the global leader, has established a track record over many years and has particular strengths in total interior integration.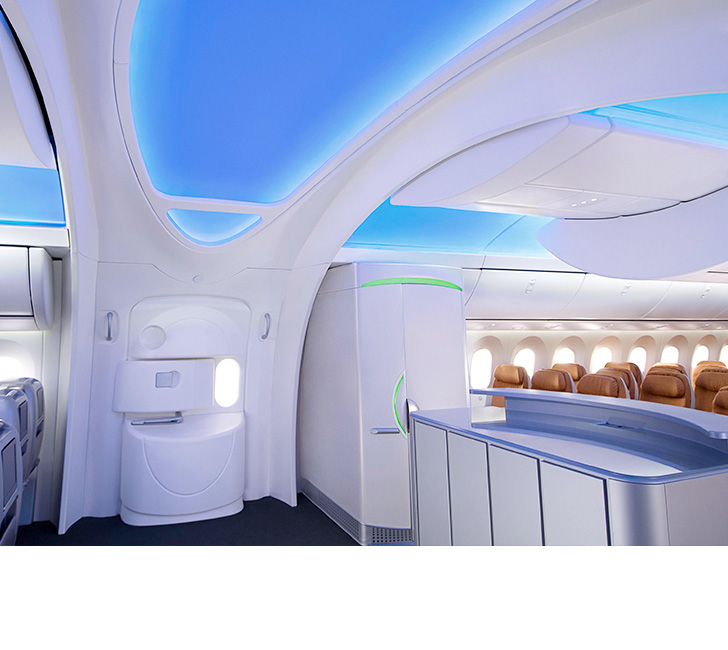 Principal Business Activities
● Manufacture of aircraft lavatories
Exclusive supplier of lavatories for the Boeing 747-8, 767, 777, 777X and 787
● Manufacture of aircraft galleys (kitchen facilities)
Installed in the Boeing 747-8, 777, 787, 767 and 737
Installed in the Airbus A380, A330, A340 and A320
● Aircraft cabin modification
Design and project management relating to the installation of new passenger cabin interior fixtures, rearrangement of fixtures and installation of cabin crew rest etc., in addition to the manufacture and certification of parts
Aircraft Seats Manufacturing
In the aircraft seat manufacturing field, a sector we recently entered, we have successfully leveraged our knowledge of aircraft and related technologies accumulated in the aircraft interiors business to deliver high quality products to a stable schedule.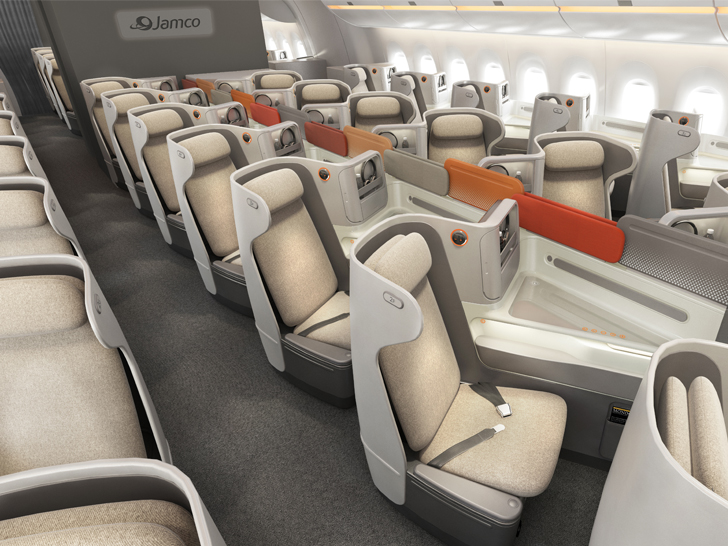 Principal Business Activities
● Aircraft Seat Manufacturing
A350ACS seat (business class) for Airbus
First and business class seats for Boeing 777-300ER
Business class seat for Airbus A350
● Manufacture of aircraft seat consoles
Seat consoles for use in Singapore Airlines Airbus A380 suites class
First class seat consoles for use in ANA Boeing 777-300ER
Aircraft Components Manufacturing
We manufacture jet engine parts and CFRP aircraft structural parts etc., using our forte, special process technology, to combine high quality with safety.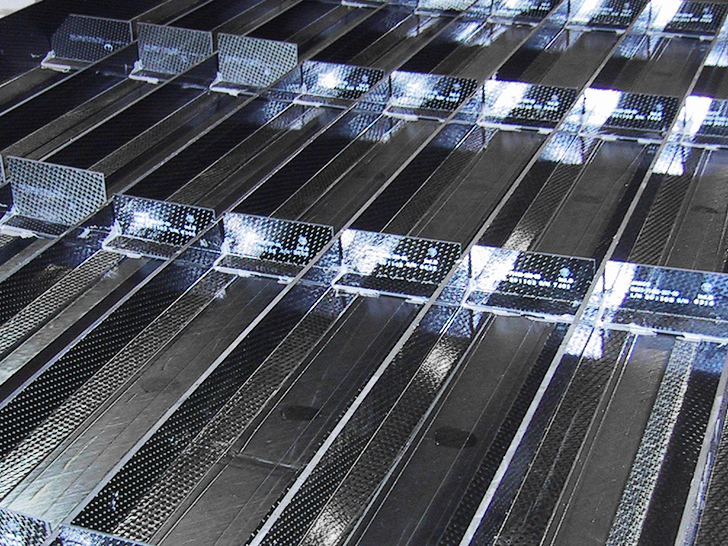 Principal Business Activities
● Manufacture of aircraft heat exchangers and various types of aircraft equipment
● Manufacture of jet engine parts
● Manufacture of CFRP aircraft structural parts
Upper-deck floor crossbeams (ADP) for Airbus A380
Vertical tail components (ADP) used on Airbus aircraft models other than the A350
Cargo struts for Airbus A350
Aircraft Maintenance
We are the largest independent maintenance company in Japan, with a technological legacy stretching back more than 60 years to our involvement in the manufacture of the Itochu N62 Eaglet light plane, and we are engaged in a wide range of activities.
Principal Business Activities
●Maintenance of aircraft and equipment for the Ministry of Defense, Japan Coast Guard, the Civil Aviation Bureau of the Ministry of Land, Infrastructure, Transport and Tourism, National Defense Academy and various airlines etc.
Maintenance and alteration of small- and medium-sized aircraft and helicopters
Regional jet maintenance
Maintenance of propellers, landing gear and avionics
Overhaul of wheels, brakes and rescue hoists (lifting gear)
Maintenance of cabin interior components for wide body aircraft
Maintenance of evacuation slides